Keynote Speaker. Consultant. Podcast. Author.
Leadership from the Heart.
Learn how to improve engagement, inspire growth, and create excitement within your organization. 
Leadership is a simple fix to inspire employee retention.
Power Your Leadership Skills with Dr. Naesha Parks, Ed.D
Naesha gives audiences the tools they need to strengthen their own individual talents and achieve extraordinary leadership.
Dr. Naesha Parks delivered a day of professional learning to induction level teachers in the Eastern region of Georgia for the East Georgia Learning Resources System (GLRS). She reminded them to teach from the heart, to remember their why and to believe that what they do matters to each student. Her inspirational presentation impacted each teacher who attended in such a way that teachers grew spiritually, emotionally, and professionally. At the end of the day, they each shared how the presentation impacted them both personally and professionally. I highly recommend Dr. Parks services for your organization. She truly has a way of connecting with her audiences and inspiring them to be the best they can be.
Dr. Naesha Parks was the keynote speaker for the leaders in my organization Premier Educational Consulting. Prior to her visit, we discussed our expectations and her presentation exceeded my expectations. My employees left motivated and inspired. I highly recommend Dr. Parks. You will not regret it and your people will leave with a formal plan of actionable steps for improvement.
Listen to the Latest Podcasts ↓
Subscribe to our Podcast on these platforms:
Dive Deeper Into Your Favorite Podcast
Learn more about each episode.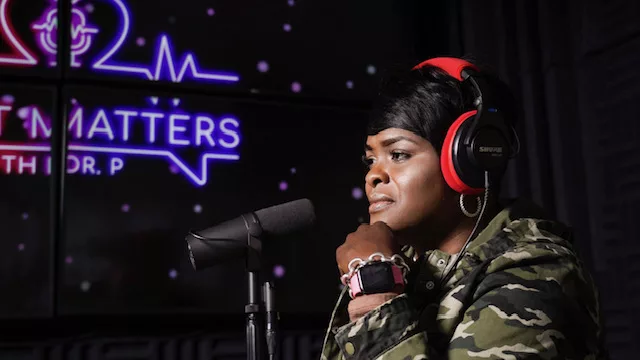 In Episode 1, Dee Griffin from Augusta, Georgia's WJBF News Channel 6 interviews Dr. Parks about her background and how she came to create the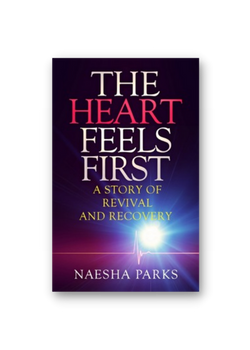 A Story of Revival and Recovery
Imagine experiencing the joy of childbirth only to have your world turned upside down nine days later. This is the true story of Naesha Parks. After blacking out, she went to the hospital where a blood clot was found, but doctors soon discovered that she was also experiencing a rare and deadly spontaneous coronary artery dissection, where two of the arteries of her heart had completely split. While on the operating table, Naesha died.
Doctors worked to revive her, but were not optimistic about her outcome. After being in a medically induced coma with her chest open for nine days, finally, slowly, she started to improve.
Through her own account and through the contributions of friends, family, doctors, and surgeons, The Heart Feels First: A Story of Revival and Recovery is a unique and unprecedented look at what it means to survive and witness a miracle and how life finds a way to transition into a new normal.